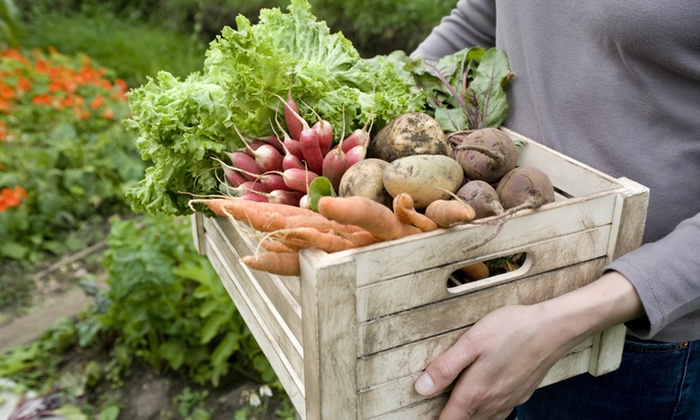 Courtesy-grouponcdn
Cultivation of plants and allowing animals to grow fully naturally is called as organic farming. This is a technique that allows the soil to maintain its fertility by using biological materials and ignore using synthetic substances. If you're wondering why organic farming is better than other techniques, then these are a few.
Provides Benefits to the Nutrients – The foods produced by this technique are known to contain vitamins, various micro-nutrients, antioxidants etc. More-over, organic farming requires proper management and care before starting this practice.
Away from GMO's – GMO's or genetically modified organisms is a technique used in many practices. Additionally, the foods produced by other techniques other than organic are not labelled with the presence of GMO.
Offers Help and Support to the Farms –Organic farming allows you to buy fresh foods directly from the local farmer. This allows you to remain healthy and save money compared to buying from other shops. Local farmers are given preference by this technique in today's time.
The Food is Natural and Offers Great Taste –Organic farming technique allows the soil to remain in good condition. This in turn allows the soil to produce foods in healthy condition keeping its natural taste. Additionally, farmers using this technique are focusing more to give preference to not just the quantity but quality as well.
These are some of the benefits of organic farming. Farmers are now focusing on organic in Brisbane over inorganic and other such techniques.